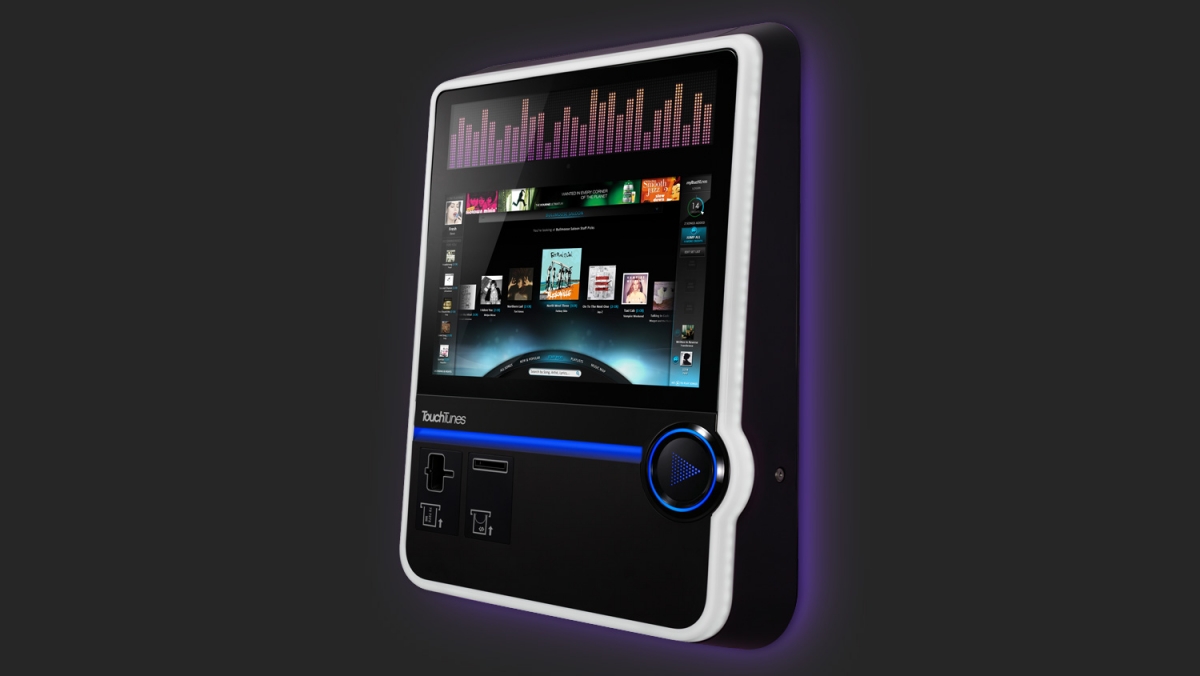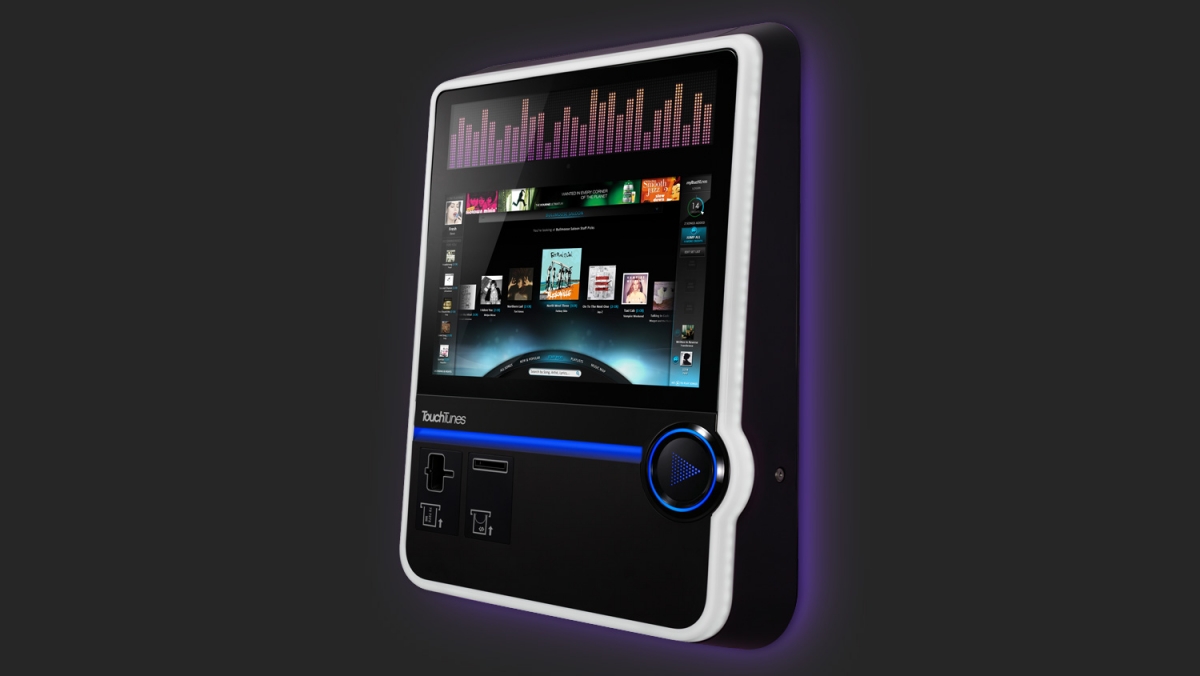 Virtuo
The Touchtunes Virtuo changed what a digital jukebox was. How can you make a screen standout in a bar which most likely has several or more other screens located throughout it? What says "jukebox"?
Virtuo incorporated large amounts of LED lighting, and a large signature play button used for activating song selections.
As an engineer working on the Virtuo, I was responsible for final surfacing of all exterior components, making sure all housing components were readily manufacturable, as well as the placement of all major interior components.
I constructed lighting feasibility prototypes for the front facing light ring, rear facing backwash, and the large backlit button. A follow up phase consisted of detailed design engineering, and final tool-ready design for every mechanical component of the button, which was designed to be beer and "roundhouse kick" resistant.
Virtuo Interior
A follow on phase of design consisted of detailing out all interior components. The primary purchaser of the Virtuo is not the bar, or the music-consumer, but "operators" who mainly deal with the jukebox during installation and repair. They need the parts to be easily accessible and clearly labeled. Simple wire routing and color coding was much appreciated by this clientelle.
Playdium
The Playdium is the newest jukebox from Touchtunes. Coming in at a lower cost with simpler features, it is designed to blend in to any bar.
The main ID feature of this design is that all of the side/top panels are actually backlit mirrors. When the backlights are off, they reflect the bar environment they are in. When they are on, they create a perfectly even glow.
Prototyping of this panel design, and coming up with a cost effective solution that could actually be put into practice, was the challenge. We created a diffusing backlight system similar to what one would find in an LED TV, but using RGB LEDs.
In addition to figuring out this lighting feature, I also created all the final exterior surface geometry, and interior mechanical architecture.