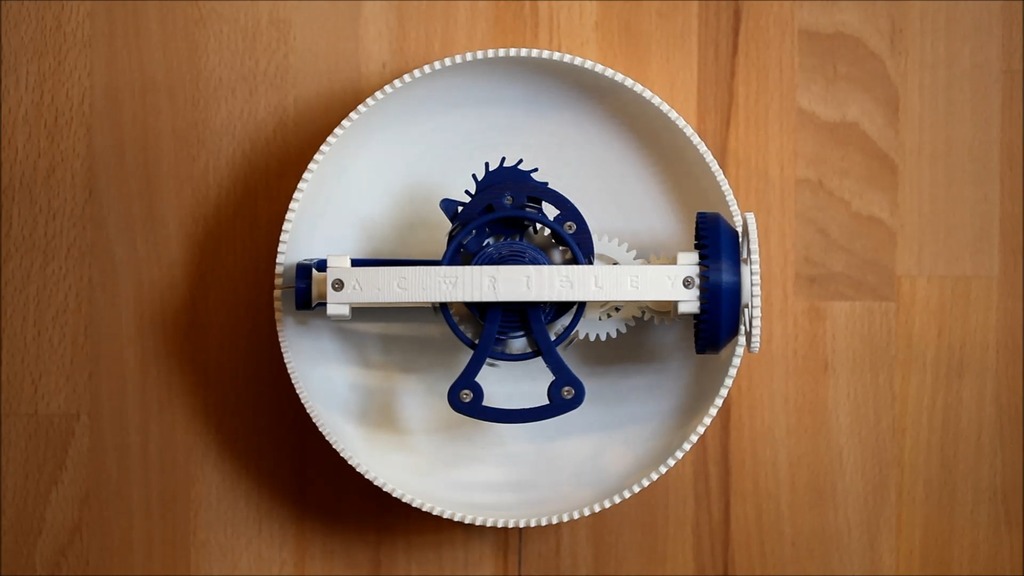 Tourbillon
'Clockwerk' is a wall hanging kinetic sculpture of a 3-axis tourbillon escapement, and is the world's first 3D printed multiaxis tourbillon.
I designed Clockwerk in my free time, in order to better familiarize myself with both 3D printing and watchmaking. Clockwerk was released for free in July of 2016 and was featured on the following websites:
Tech Crunch, Popular Mechanics, Gizmodo, AOL, Worn & Wound, and many more.