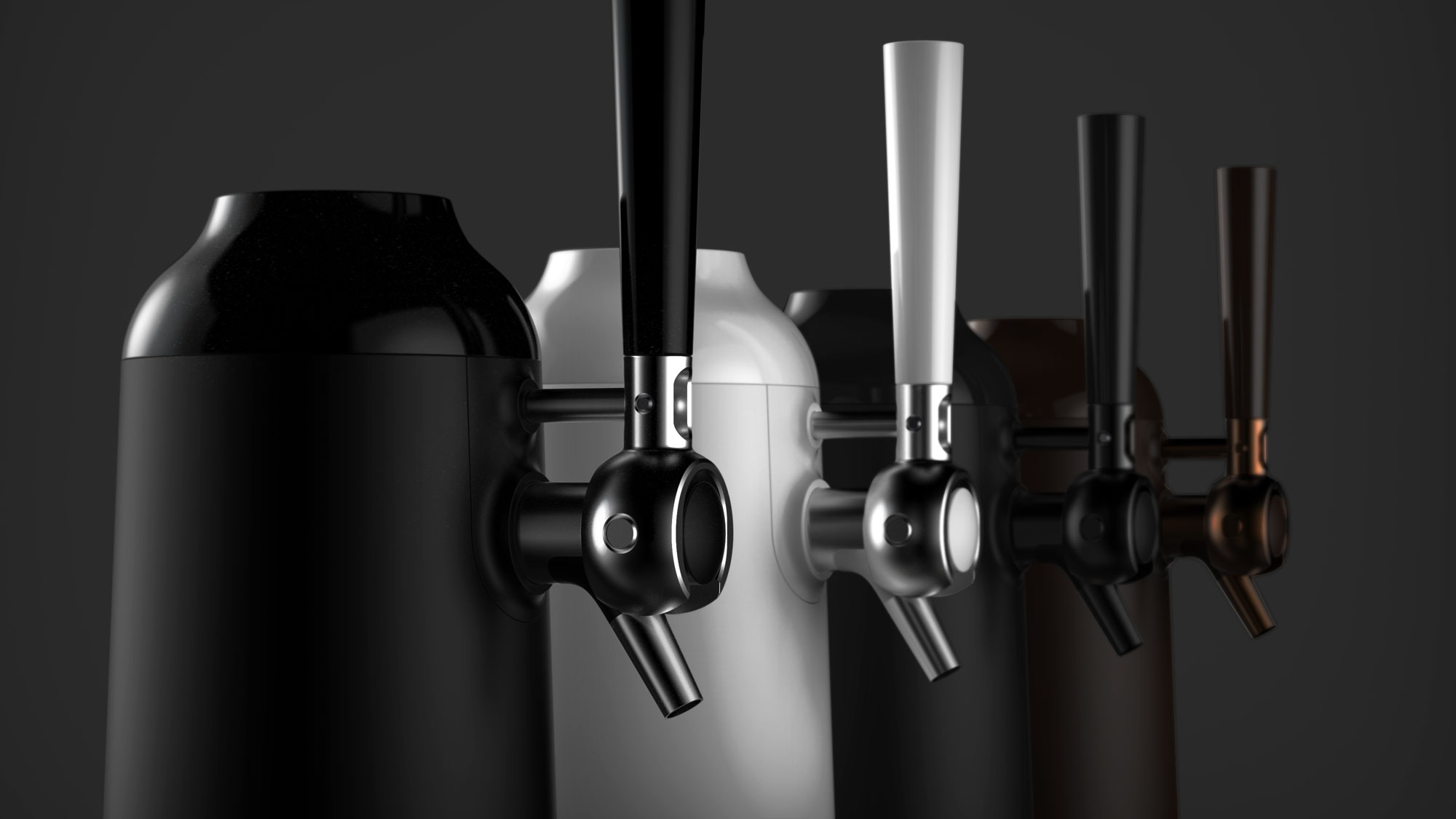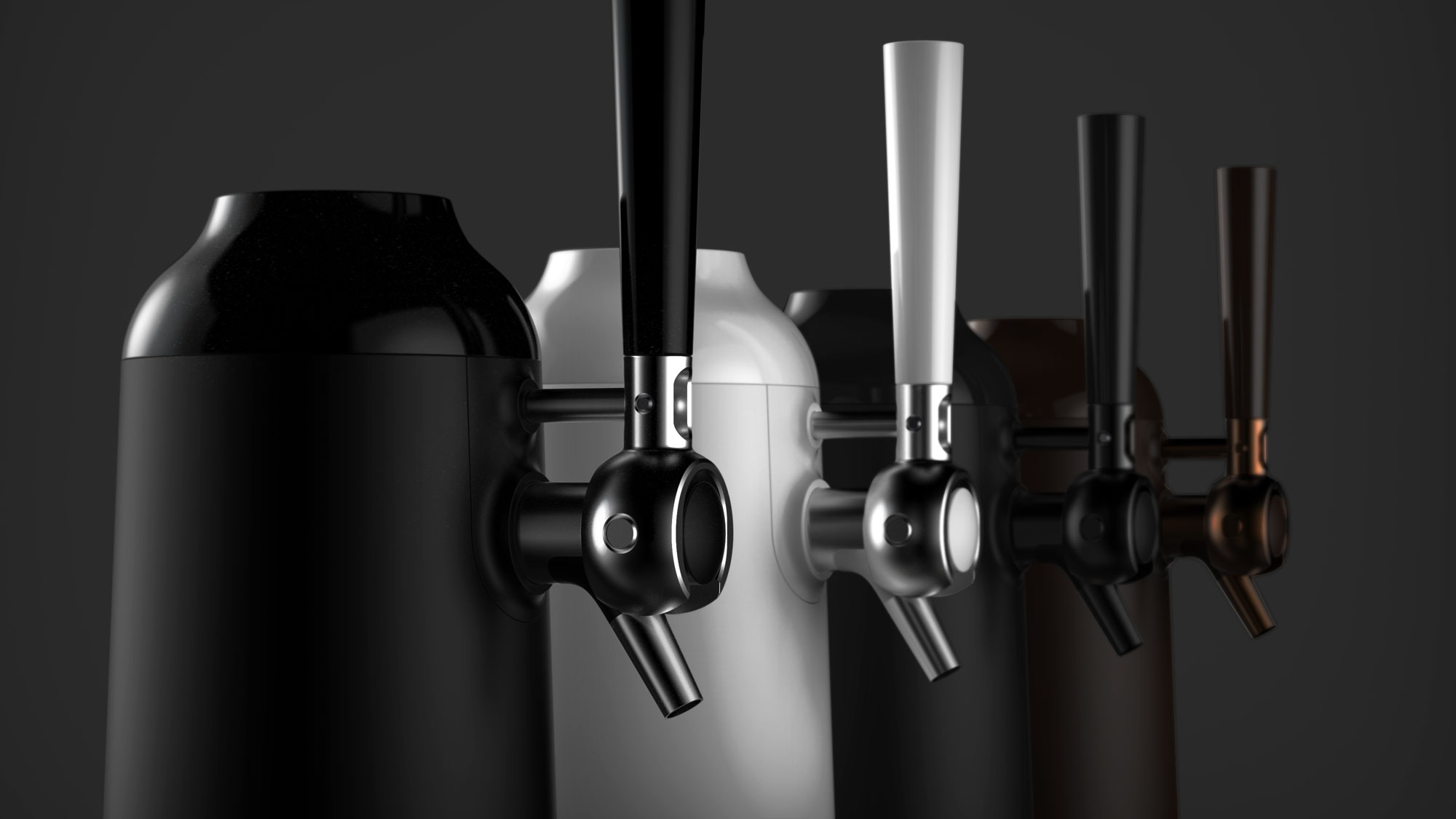 Waytap
Fizzics' Waytap is a beer conditioner: it makes your beer taste amazing. Fizzics came to us with a product that had been fairly successful on the market. They had a $250k crowdfunding campaign and their product was selling well. However they were having issues with how their product was perceived.
The initial product could make your beer taste great but it was clunky looking and had several pain points during use.
frog helped create a sleeker, smaller product. Operation only requires one hand, and although the new product is less expensive it incorporates many more solid-metal components than the original.
The redesigned product made over $1MM on kickstarter, $2MM on Sharktank, and is now sold in major retailers around the country.
I worked on all aspects of this project including research, experience design, industrial design, and mechanical engineering. I laid out all part breaks and major internal components, and transitioned the final production development to the internal engineering team at Fizzics.